Search for tag "butter beans"
1.8.2014
My Cod with Chorizo and Lentils Supper!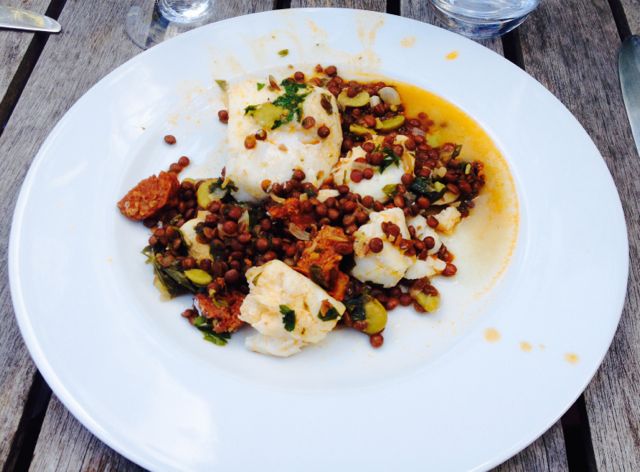 Today, I want to share with you a recipe that I cooked last night for friends.
I had spent the day travelling so I was looking for something that was effortless to prepare and flavoursome. Flicking through an Olive Magazine on the plane, I came across  this recipe. It ticked all the boxes and looked really easy, so I decided to give it a go.  It was such a success that I wanted to share it with you! 
Read More / Comments »
---
Search for tag "butter beans"
15.1.2014
TAKE A WALK ON THE WILD SIDE
Naturally High takes a walk on the wild side of Jordan
Today, I want to share the flavours of the Middle East with you. I have just returned from Jordan - a beautiful and fascinating place. The scenery, hospitality and food left me Naturally High.

With over 4000 years of history and a melting pot of different cultures, the Middle East has created a tapestry of flavorsome cuisines, which are often simple, tasty and healthy.

For these reasons, I would like share this recipe with you. It is quick and easy to make and delicious too.

Butterbeans with feta, sorrel and sumac
Adapted from Ottolenghi's "Plenty"

Ingredients – serves 2
1 tin (410g) of butterbeans
8 Spring onions – finely chopped
4tbsp of olive oil (or 11/2 tbsp coconut oil)
1 clove of garlic – crushed
1 chili finely sliced (optional)
200g sorrel or parsley or chives or dill
11/2 tbsp of lemon juice
1 preserved lemon finely chopped
150 g of feta – crumbled
2 tsp sumac (found in the herb section of most supermarkets)

Method
1) Saute the butterbeans in olive oil (or coconut oil) for 2 mins.
2) Add spring onions, garlic, chilli and sorrel for another 2mins.
3) Take off the heat and mix in the rest of the ingredients.

This recipe can be eaten hot or cold but I love it when it is still warm. Beans are a fantastic source of energy and vegetable protein. It is gluten free too!.



Read More / Comments »