26.10.2016
Mushrooms and spiralised cougettes
Tonight I wanted to cook something seasonal, filling and warming! I was inspired by a packet of funghi porcini in the cupboard.... this is what I made...
I soaked the funghi porcini in a bowl of boiling water for 10mins (just enough to cover the mushrooms). Meanwhile, in a fying pan, I sauted one garlic, two rashes of organic bacon (chopped) and a packet of shiitake mushrooms (sliced).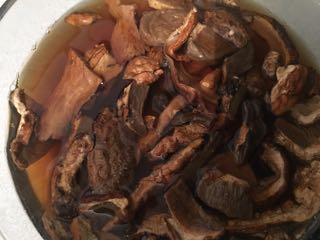 Then I added the funghi porcini with it's delicious stock to the frying pan and sprinkled a little chopped parsley.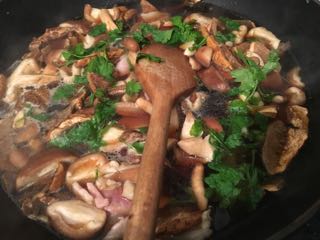 Let the flavours  simmer together for 6-7 mins . While the mixture is reducing, spiralise a couple of courgettes and add them to the mixture for 1 minute.
---
ADD YOUR COMMENT
SEND
---
COMMENTS
...
Saving...