4.4.2015
Rosemary the perfect herb for the Easter holidays.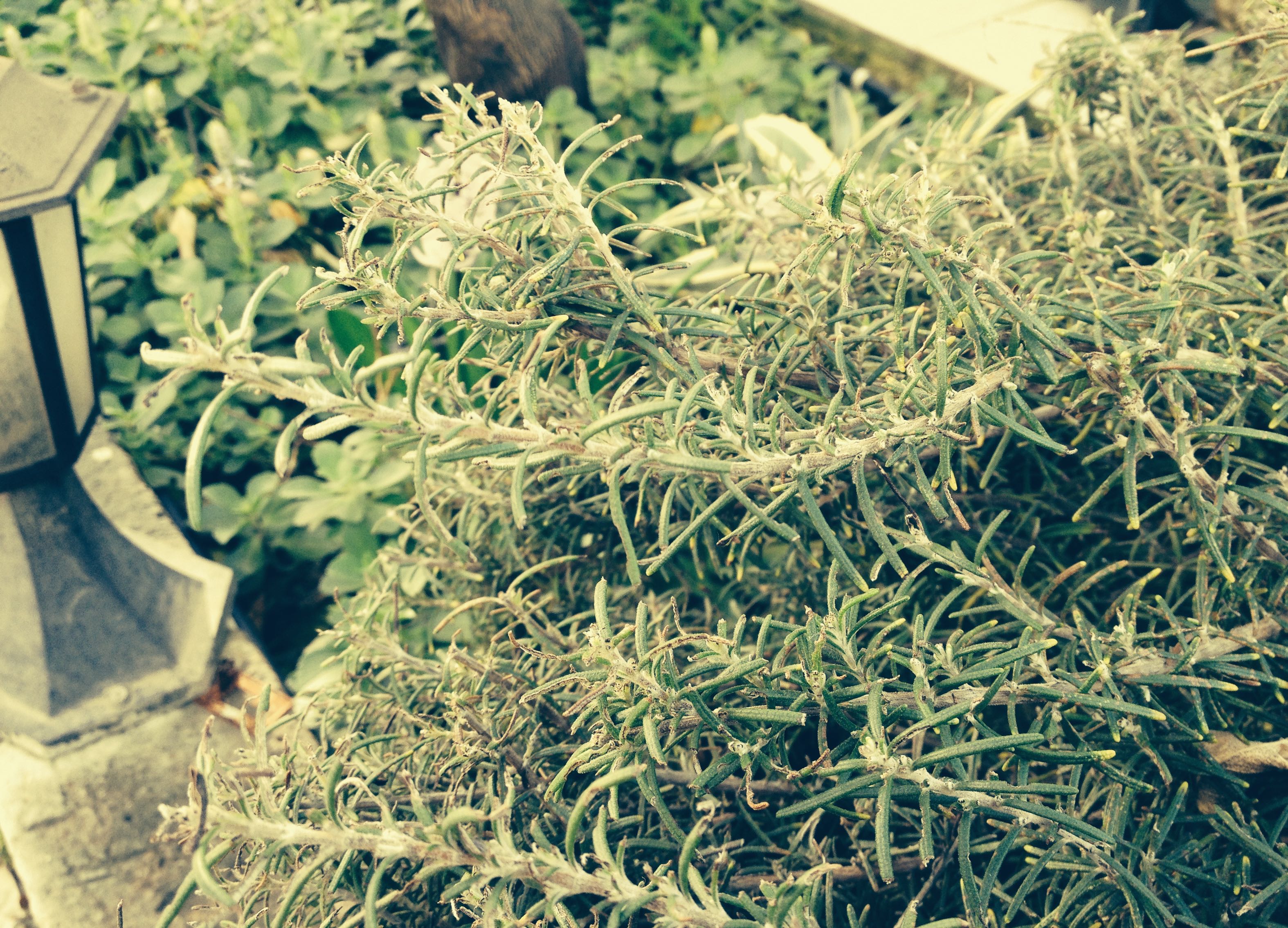 Traditionally, Easter provokes images of delicious family lunches of roasted Iamb with rosemary. So, I thought this would be the perfect time of year to share with you some of the health benefits from this wonderful fragrant herb. It is however, an evergreen plant, so the fresh leaves are available all year round.
Rosemary has been used throughout centuries for its memory enhancing properties! In fact, students in the ancient Greek World, would study with sprigs of rosemary in their hair to help them memorise the facts! Today, research has found that the chemical 1,8-cineole, found in rosemary oil is linked to enhanced memory and brain performance!
In addition, rosemary also contains antioxidant compounds and volatile oils, which are know to have anti-inflammatory, anti-fungal and antiseptic properties. Great for stomach upsets as well
Surprisingly this wonderful herb is exceptionally rich in B vitamins including folic acid. These play a role in blood sugar balance as well as DNA synthesis and foetal development.
B vitamins are also key in the production of energy, so these, together with its high iron content, should help to keep you full of beans throughout the day!
However, while it is keeping you energised, its mineral content of calcium, manganese, copper, magnesium and potassium, helps to maintain healthy cells as well as controls both blood pressure and heart rate.
So all in all, not only does rosemary smell wonderful and adds a delicious flavour to many dishes, but it is also a powerhouse of nutrients that is easily grown in the garden.
Since lamb and rosemary can be found on google and in most cook books I though I would share something slightly different that everyone could try including vegetarians and anyone who cannot or does eat gluten. 
The first time I made this recipe, I rolled out the dough but it was a little too thick to make crunchy crackers but actually it ended up being more of a bread alternative – still delicious!
Rosemary Crackers - #glutenfree #coeliacs #diabetes #phyto-oestrogen
Ingredients:
1)    100gms of ground linseeds
2)    50gm of ground chia seeds
3)    50gm of ground sesame or pumpkin seeds
4)    1 egg
5)    1 egg white
6)    2 tbsp coconut oil
7)    2tbsp extra virgin olive oil
8)    3 sprigs of rosemary leaves (chopped)
9)    1tsp of sea salt
10)½ cup of water
Method :
1)    Pre heat the oven on a 150 C.
2)    In a blender, mix  on a high speed for 10 seconds, the egg, egg-white, rosemary leaves and water.
3)    Then add all the other ingredients and blend until it can form a pliable ball.
4)    If too dry add a little more water
5)    Roll the dough out onto a parchment paper – making very thin layer.
6)    Score with a knife rectangular pieces.
7)    Bake for 30 mins
8)    Lay on a cooling rack.
---
ADD YOUR COMMENT
SEND
---
COMMENTS
...
Saving...