Search for tag "breakfast"
10.2.2016
Fancy some nuts?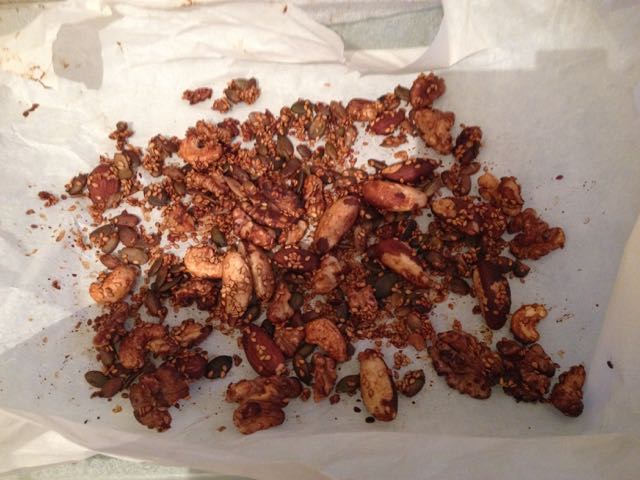 Here is a very quick recipe to jazz up some mixed nuts and seeds - it takes 10 mins and is a perfect snack to take anywhere and for anyone! ‪They are gluten free and rich in good fats, magnesium, vegetarian protein, selenium and zinc........


Read More / Comments »
---
Search for tag "breakfast"
2.9.2015
Back to school lunch box for happy, healthy children!
 It's time to go back to school  and for many children this is a stressful time.  Choosing the right nutrients for their packed lunch could play an important role, not only on their moods and concentration levels throughout the day but also on their immune systems to fight off the colds and sore throats that start to circulate this time of year! .

So here are a few top 'lunch box' tips to help your children stay happy, healthy and energised!   

Read More / Comments »
---
Search for tag "breakfast"
9.6.2015
The wonders of watercress

Vegetable of the Month - Watercress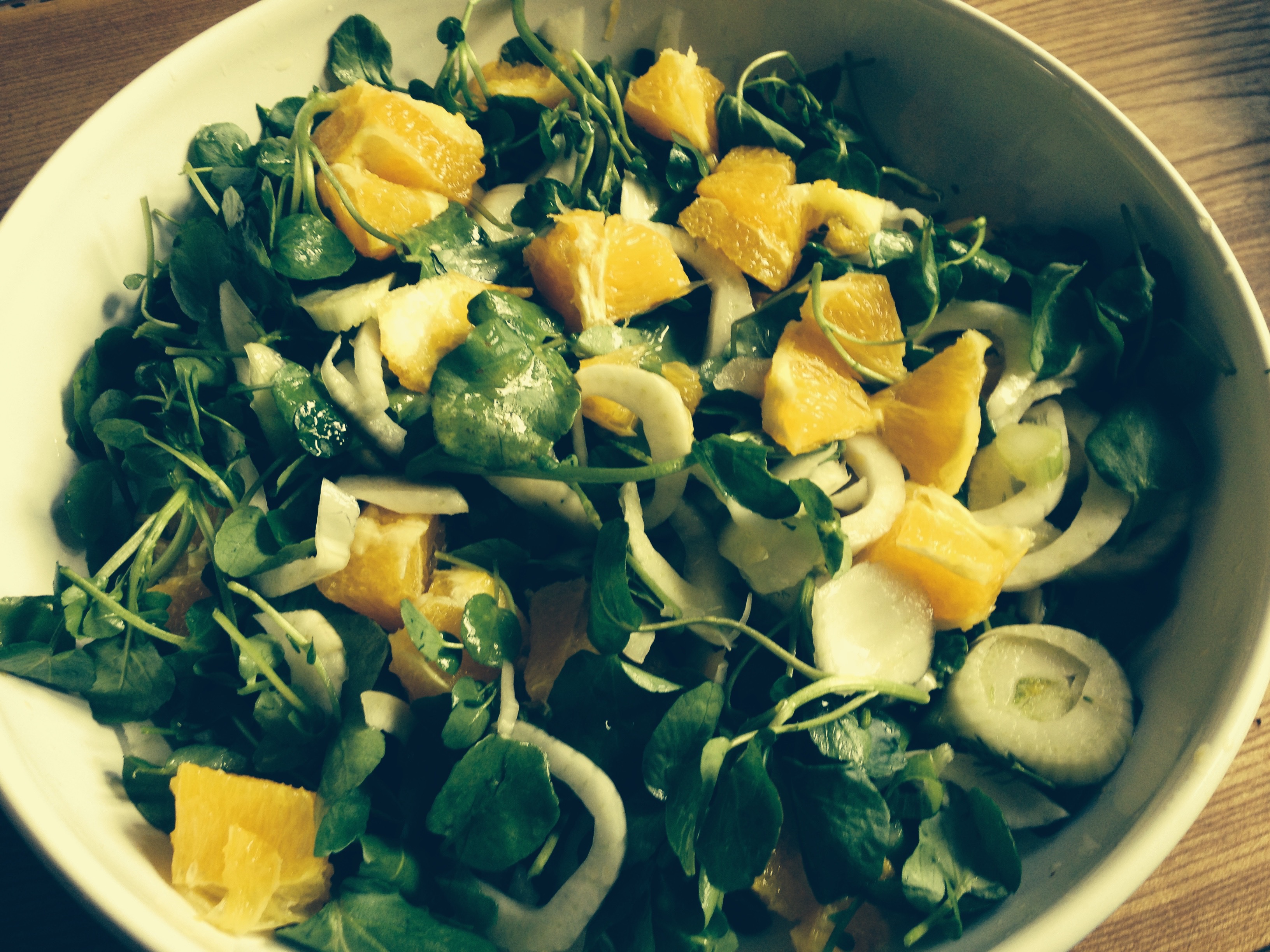 Making an appearance this time of year is a wonderful, peppery, leafy green called watercress. This plant, once revered by the ancient Romans for its medicinal powers, was fed to their soldiers to fight against diseases such as scurvy, bronchitis and 'ill' blood. 

Today, watercress is making its comeback not only because of its rich variety of nutrients but also thanks to its delicious fresh flavour and versatility in the kitchen.

Here's a wonderful summer recipe that is perfect as a light lunch but is also delicious as an accompaniment to roasted meats. The fresh, peppery flavours of the watercress contrast with the sweet, zesty juice of the oranges. Together, they cleanse the palate and help digestion as well as add a splash of summer colour to the table.



Read More / Comments »
---
Search for tag "breakfast"
4.4.2015
CRACK OPEN AN EGG THIS EASTER!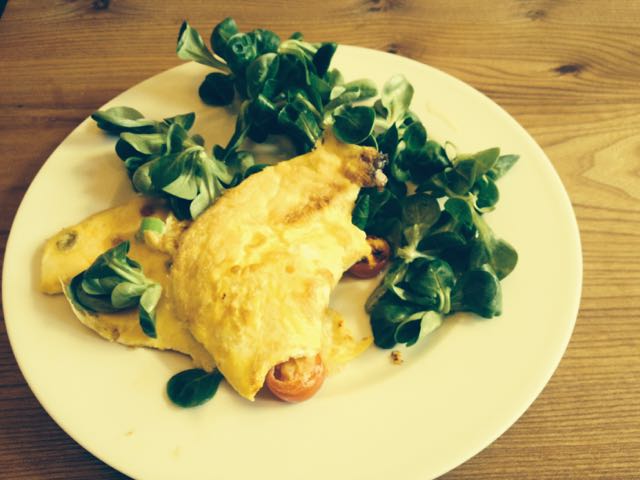 Are eggs on your Easter menu?  I'm not talking about the seasonal chocolate ones but the eggs that we might scramble, boil or poach!  There's often a lot of confusion around eggs;  with all the conflicting articles in the papers, it's  no wonder we don't know if they are good or bad for our health!   So, I thought I would share a few facts with you to help you make up your own mind!


Read More / Comments »
---
Search for tag "breakfast"
17.2.2015
Happy Pancake Day!
Pancake Day!
Try this delicious gluten and dairy free pancake recipe for Pancake Day!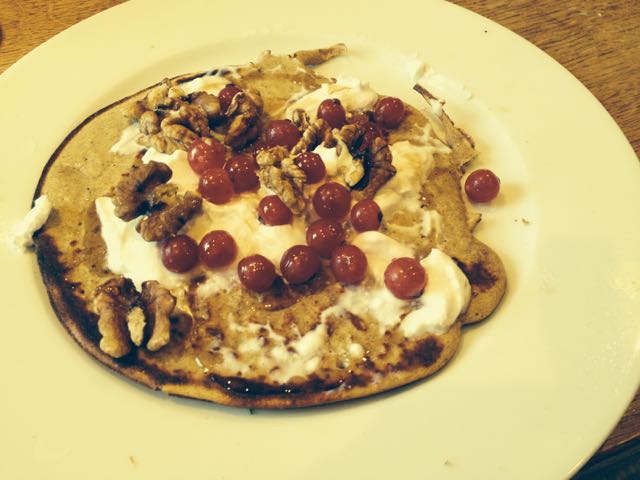 Read More / Comments »
---
Search for tag "breakfast"
25.8.2014
Breakfast Sundae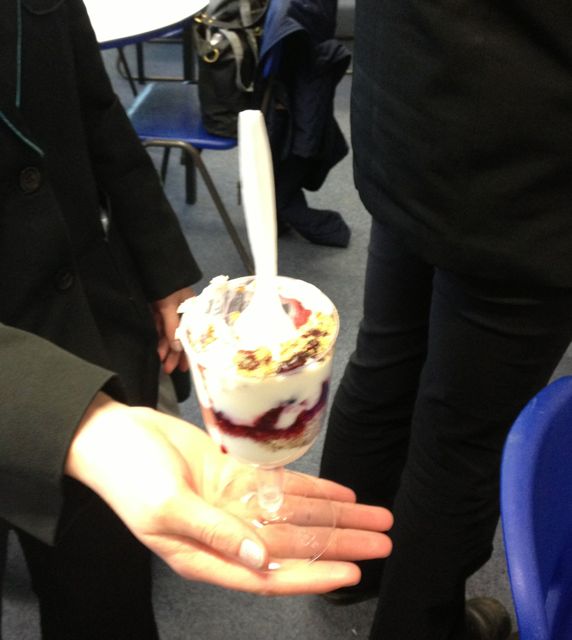 Here's another breakfast idea that the children made themselves in one of our sessions in school that I did with "Eat Yourself Fabulous". It took them 5 mins to make a very creative, colourful breakfast. They all enjoyed it because they chose the ingredients themselves.  
We had bowls of sliced bananas, stewed apple with cinnamon,  dried cranberries, Greek yoghurt, oats, almond flakes, pumpkin seeds and ground walnuts.
This provides both a crunchy and creamy layer as well as some fruit for a natural sweet flavour.
It  was a great success….

Read More / Comments »
---
Search for tag "breakfast"
25.8.2014
Breakfast leaves you Naturally High!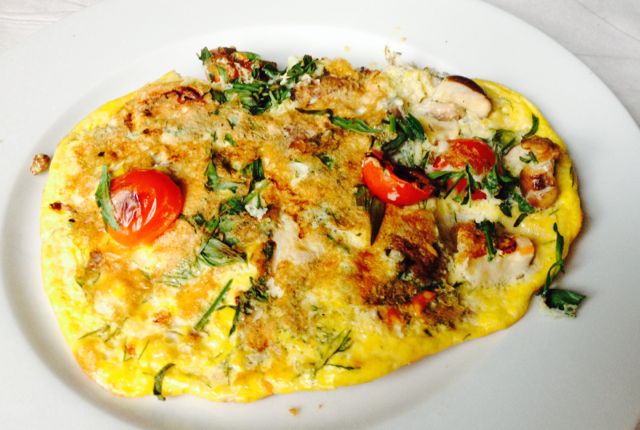 Skipping breakfast seems such common practice these days. Time pressures, dieting or just the lack of appetite in the morning are some of the many reasons I hear in my clinic sessions. Working in schools, I've also found that about 30% of the children do not have breakfast but picked up energy drinks and chocolate bars on the way to school.  
So, lets just focus on why it is so beneficial to find time for breakie.


Read More / Comments »