Search for tag "protein"
1.5.2016
Coconut & Cherry Chocolates

Since these chocolates went down a storm at our Fasts Track to Fabulous Evenings, I decided to share the recipe with you, so, you too can make these healthy delicious treats. However, I cannot take all the glory as it was my  dear friend Belinda Blake, who introduced them to me. Thank you Belinda :) 


To Make 26 Truffles ..... 
Read More / Comments »
---
Search for tag "protein"
27.3.2016
Lamb shoulder with broad beans and herbs by Ottolenghi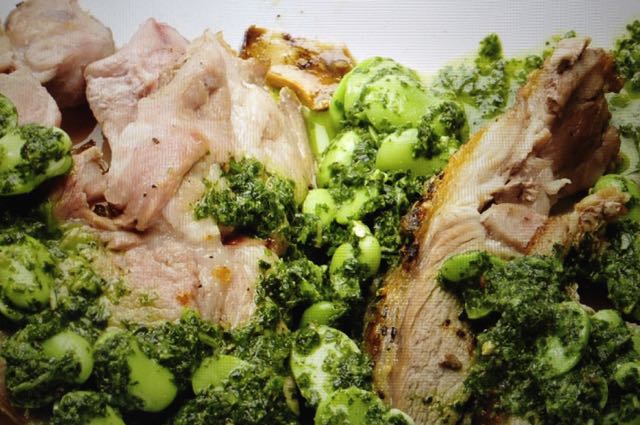 It's lambing season so spring is the perfect time of year to be eating this nutritious red meat. Like the broad bean in this recipe, it too is a great source of iron and B12 but iron from meat is more easily absorbed than from its plant cousin. Iron is essential...
Read More / Comments »
---
Search for tag "protein"
10.2.2016
Fancy some nuts?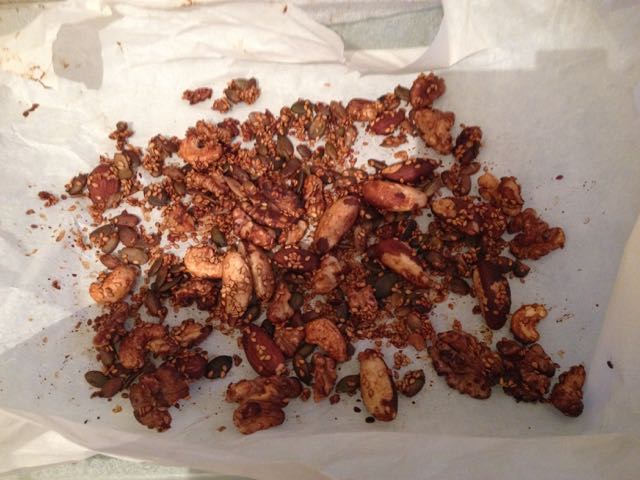 Here is a very quick recipe to jazz up some mixed nuts and seeds - it takes 10 mins and is a perfect snack to take anywhere and for anyone! ‪They are gluten free and rich in good fats, magnesium, vegetarian protein, selenium and zinc........


Read More / Comments »
---
Search for tag "protein"
12.12.2015
Chestnuts Roasting on an Open Fire
6000 years ago, our ancestors were roasting chestnuts on open fires in the Mediterranean mountains. Chestnuts were key to their survival thanks to their complex carbohydrates and B vitamins. These ingredients contribute to both brain function and energy levels, which was of course, essential in keeping them alert and fit for hunting in the harsh environment.


Read More / Comments »
---
Search for tag "protein"
4.4.2015
CRACK OPEN AN EGG THIS EASTER!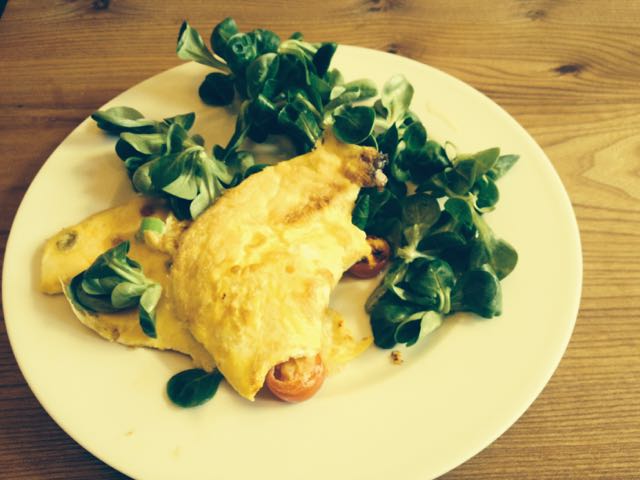 Are eggs on your Easter menu?  I'm not talking about the seasonal chocolate ones but the eggs that we might scramble, boil or poach!  There's often a lot of confusion around eggs;  with all the conflicting articles in the papers, it's  no wonder we don't know if they are good or bad for our health!   So, I thought I would share a few facts with you to help you make up your own mind!


Read More / Comments »
---
Search for tag "protein"
3.3.2015
Naturally High Springs into Action!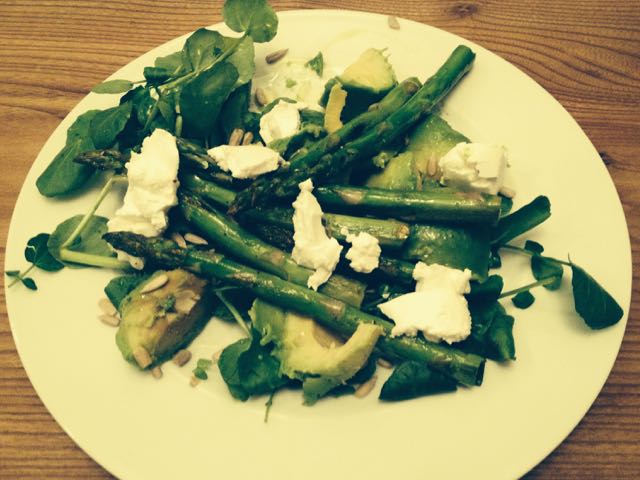 Spring is in the air and one of the first vegetables of the season is asparagus. So, this month, let's focus on why asparagus should be at the top of your shopping list.

Read More / Comments »
---
Search for tag "protein"
17.2.2015
Happy Pancake Day!
Pancake Day!
Try this delicious gluten and dairy free pancake recipe for Pancake Day!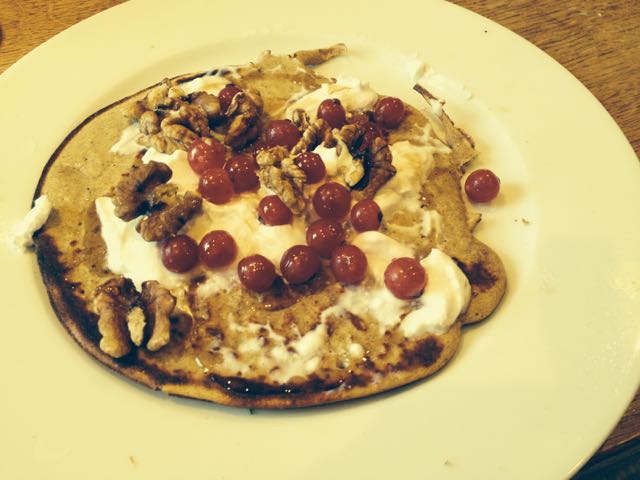 Read More / Comments »
---
Search for tag "protein"
18.12.2014
Celeriac – Beauty and the Beast.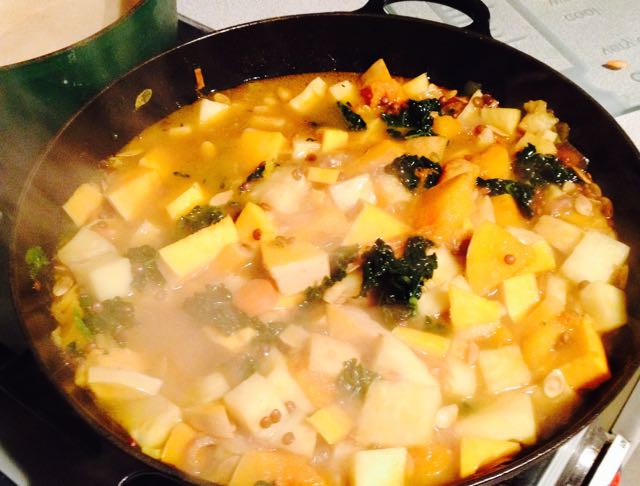 In winter, Mother Nature  provides us with a power house of nutrients needed to protect us against the colds and flus that are flying around this time of year.  

Celeriac is quite an ugly, knobbly, root vegetable. Yet, behind it's warty exterior, there is a treasure trove of surprises.

<![endif]-->

Ingredients;

1 butternut squash – washed and chopped into chunks (with skin on).

2-3 beetroots – washed and chopped into chunks.

2 tsp coriander seeds

2 tsp dried oregano

½ tsp fennel seeds

2 small chillies (optional)

1 garlic clove - crushed

pinch of salt and pepper

1tbsp olive oil.

 

Method;

Place the squash and beetroot into a baking dish.

In a pestle and mortar pound all the herbs into course powder. Add in the crushed garlic and mix with the olive oil.  Pour the mixture into the baking dish and mix it in with the veg. 

Bake it in the oven 200 C/400 F for about 30 mins.

 

This side dish goes well with meats and fish or you can just sprinkle goats cheese on it to keep it vegetarian.

Find out the benefits of this dish.



Read More / Comments »
---
Search for tag "protein"
25.8.2014
Breakfast Sundae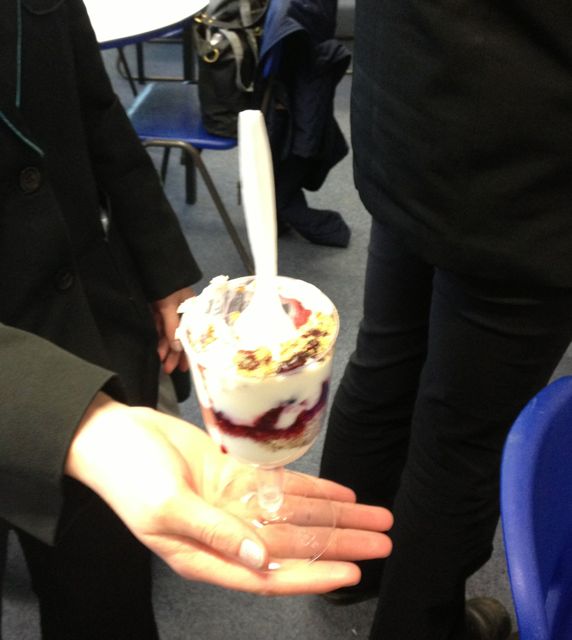 Here's another breakfast idea that the children made themselves in one of our sessions in school that I did with "Eat Yourself Fabulous". It took them 5 mins to make a very creative, colourful breakfast. They all enjoyed it because they chose the ingredients themselves.  
We had bowls of sliced bananas, stewed apple with cinnamon,  dried cranberries, Greek yoghurt, oats, almond flakes, pumpkin seeds and ground walnuts.
This provides both a crunchy and creamy layer as well as some fruit for a natural sweet flavour.
It  was a great success….

Read More / Comments »
---
Search for tag "protein"
25.8.2014
Breakfast leaves you Naturally High!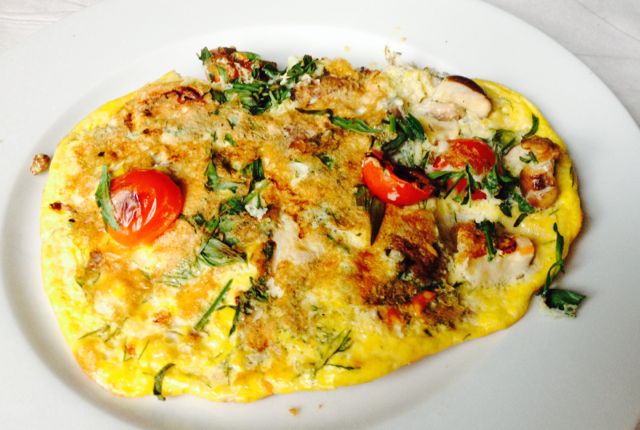 Skipping breakfast seems such common practice these days. Time pressures, dieting or just the lack of appetite in the morning are some of the many reasons I hear in my clinic sessions. Working in schools, I've also found that about 30% of the children do not have breakfast but picked up energy drinks and chocolate bars on the way to school.  
So, lets just focus on why it is so beneficial to find time for breakie.


Read More / Comments »