Search for tag "vitamin A"
7.11.2016
Pumpkin, Sage and Pancetta Risotto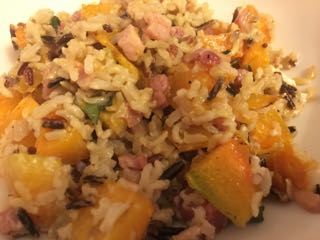 Thank you to Melissa Gatt for doing her Halloween tricks in the kitchen! She turned her pumpkin into an absolutely delicious risotto... What a treat!
Here's how she made it...

Read More / Comments »
---
Search for tag "vitamin A"
2.9.2015
Back to school lunch box for happy, healthy children!
 It's time to go back to school  and for many children this is a stressful time.  Choosing the right nutrients for their packed lunch could play an important role, not only on their moods and concentration levels throughout the day but also on their immune systems to fight off the colds and sore throats that start to circulate this time of year! .

So here are a few top 'lunch box' tips to help your children stay happy, healthy and energised!   

Read More / Comments »
---
Search for tag "vitamin A"
9.6.2015
The wonders of watercress

Vegetable of the Month - Watercress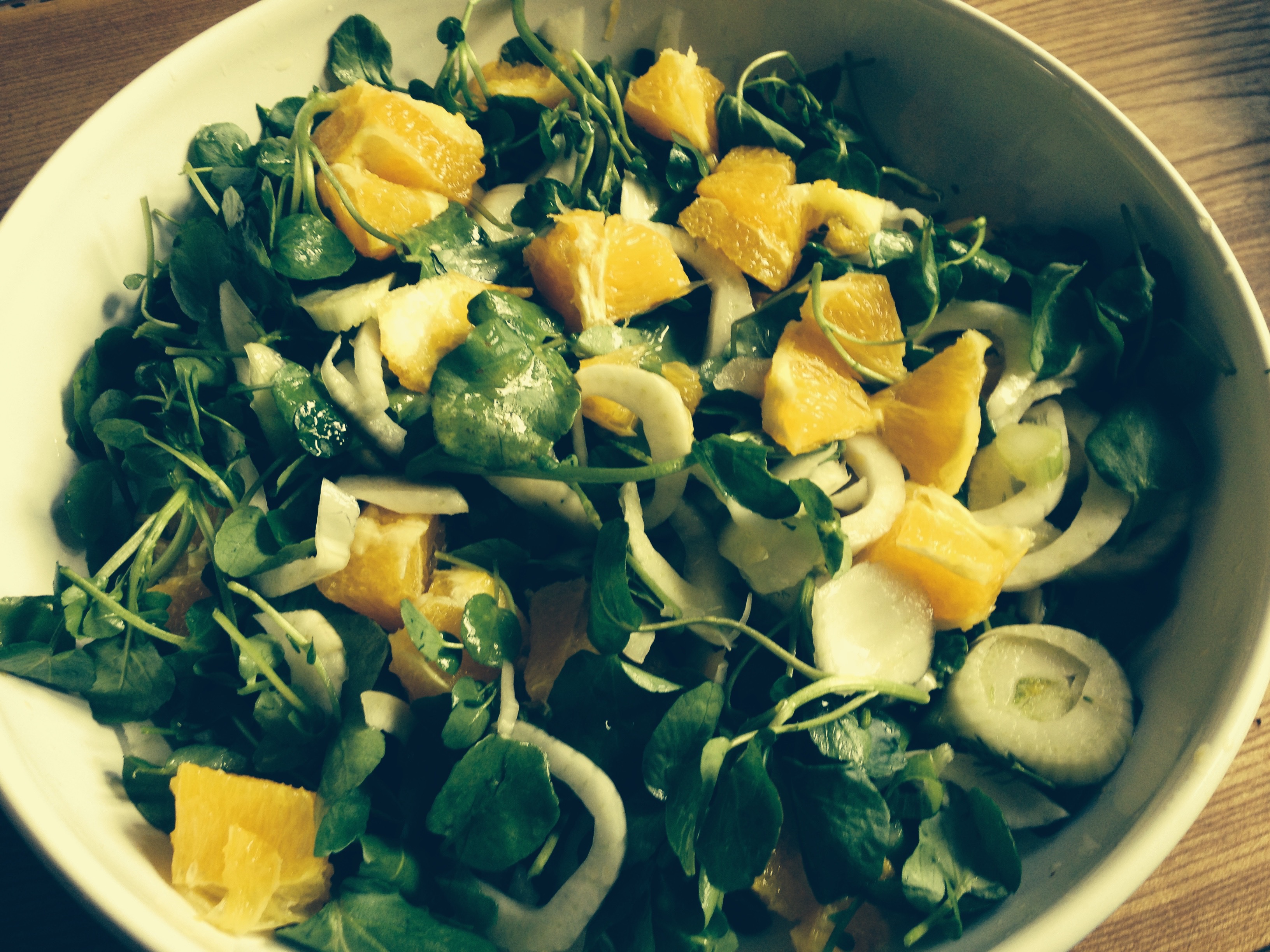 Making an appearance this time of year is a wonderful, peppery, leafy green called watercress. This plant, once revered by the ancient Romans for its medicinal powers, was fed to their soldiers to fight against diseases such as scurvy, bronchitis and 'ill' blood. 

Today, watercress is making its comeback not only because of its rich variety of nutrients but also thanks to its delicious fresh flavour and versatility in the kitchen.

Here's a wonderful summer recipe that is perfect as a light lunch but is also delicious as an accompaniment to roasted meats. The fresh, peppery flavours of the watercress contrast with the sweet, zesty juice of the oranges. Together, they cleanse the palate and help digestion as well as add a splash of summer colour to the table.



Read More / Comments »
---
Search for tag "vitamin A"
4.4.2015
Rosemary the perfect herb for the Easter holidays.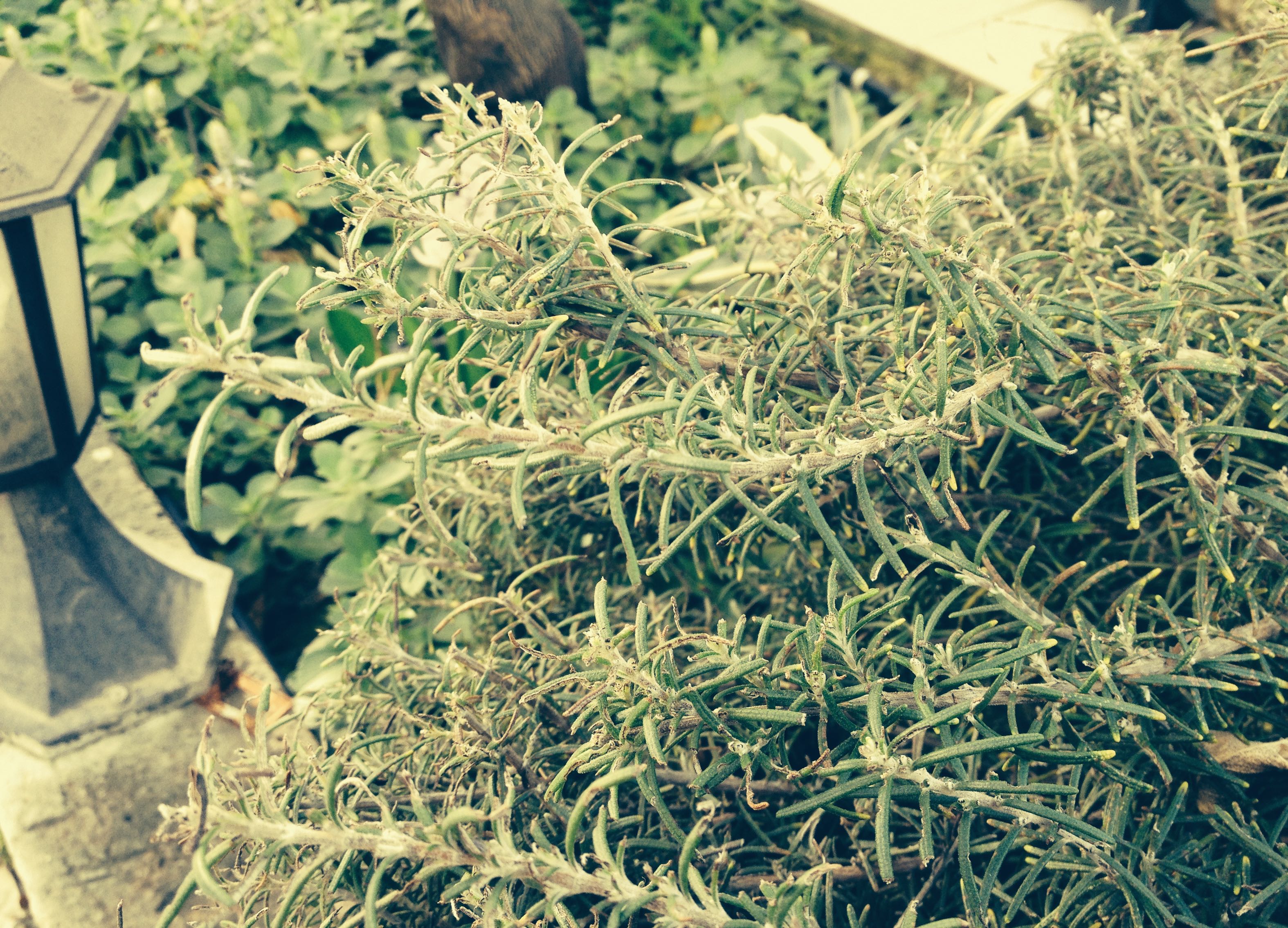 Traditionally, Easter provokes images of delicious family lunches of roasted Iamb with rosemary. So, I thought this would be the perfect time of year to share with you some of the health benefits from this wonderful fragrant herb. It is however, an evergreen plant, so the fresh leaves are available all year round.
Read More / Comments »
---
Search for tag "vitamin A"
4.4.2015
CRACK OPEN AN EGG THIS EASTER!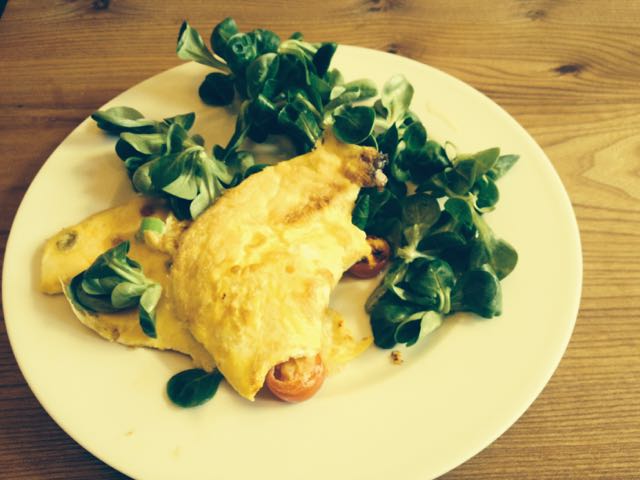 Are eggs on your Easter menu?  I'm not talking about the seasonal chocolate ones but the eggs that we might scramble, boil or poach!  There's often a lot of confusion around eggs;  with all the conflicting articles in the papers, it's  no wonder we don't know if they are good or bad for our health!   So, I thought I would share a few facts with you to help you make up your own mind!


Read More / Comments »
---
Search for tag "vitamin A"
12.2.2015
Chilli peppers can spice up your love life and much, much more!
We, as a nation, love 'foreign' foods.  This is possibly because of their exotic aromas and the fantastic array of spices used to enhance their flavours.
There are over 200 herbs and spices on this planet but on average, we only use about 5 of them in the UK!
Herbs and spices are Mother Nature's medicine cabinet.   In fact, when I worked in the jungles of Belize, the local people used the herbs from the rain forest for their every day needs such as for snakebites, fever, antiseptics, contraceptives, headaches etc – it was fascinating to see first hand how they relied on their surroundings to survive and used their knowledge of the medicinal powers available.
Read More / Comments »
---
Search for tag "vitamin A"
1.1.2015
Brussels Sprouts – Not just for Christmas!
As a child, I disliked Brussels sprouts and I know I was not the only one! You either love them or hate them. The latter is mainly due to their horrid sulphurous smell that fills the room when they have been over cooked.
 

Today, I love Brussels sprouts. So now, it's become my aim to help the rest of the Nation fall in love with them too!

Below is a very simple, quick recipe for you to try, not just for Christmas day but throughout the whole winter.

Before I share it with you, I just want to give you just a little taster on how beneficial they really are to your health.
Read More / Comments »
---
Search for tag "vitamin A"
18.12.2014
Celeriac – Beauty and the Beast.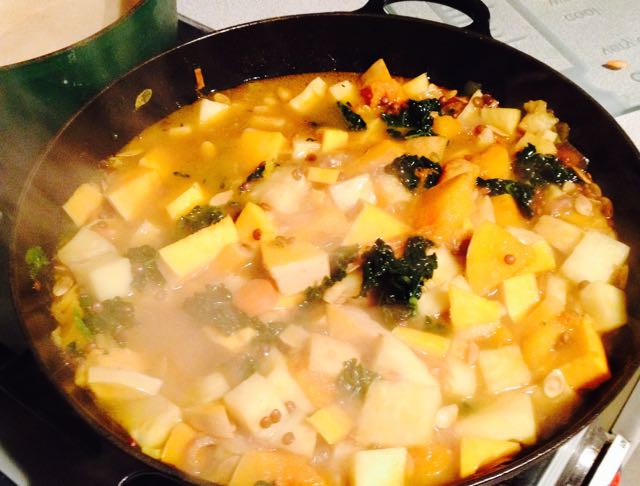 In winter, Mother Nature  provides us with a power house of nutrients needed to protect us against the colds and flus that are flying around this time of year.  

Celeriac is quite an ugly, knobbly, root vegetable. Yet, behind it's warty exterior, there is a treasure trove of surprises.

<![endif]-->

Ingredients;

1 butternut squash – washed and chopped into chunks (with skin on).

2-3 beetroots – washed and chopped into chunks.

2 tsp coriander seeds

2 tsp dried oregano

½ tsp fennel seeds

2 small chillies (optional)

1 garlic clove - crushed

pinch of salt and pepper

1tbsp olive oil.

 

Method;

Place the squash and beetroot into a baking dish.

In a pestle and mortar pound all the herbs into course powder. Add in the crushed garlic and mix with the olive oil.  Pour the mixture into the baking dish and mix it in with the veg. 

Bake it in the oven 200 C/400 F for about 30 mins.

 

This side dish goes well with meats and fish or you can just sprinkle goats cheese on it to keep it vegetarian.

Find out the benefits of this dish.



Read More / Comments »
---
Search for tag "vitamin A"
2.11.2014
KRISPY KALE !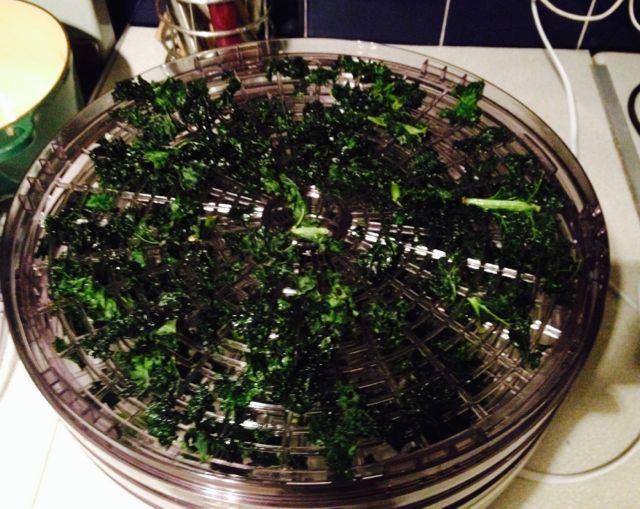 Today, I am proud to say that I made my first batch of Kale 'crisps' in my new dehydrator and what a success!  I was so surprised to see how my whole family polished them off in no time. In fact, the kids wanted more!  Kale is such a powerhouse of nutrients that it's  a fantastic way of getting another green vegetable into the diet in the form of a snack  any time of the day. Whilst I used a dehydrator,  they can also be made in the oven too.
Let's find out why kale is so good for you!
Read More / Comments »
---
Search for tag "vitamin A"
29.1.2014
EAT A RAINBOW A DAY
EAT A RAINBOW A DAY
The winter months offer us a rainbow of colours to boost our health and ward off all those colds and flus. Red peppers and pomegranates, green broccoli and Brussels sprouts, purple beetroot and raspberries, blackberries and carrots, swede and squash to name but a few. Each of these is bursting with antioxidants and vitamins that your body needs to keep you healthy on those rainy windy days.

So today, Naturally High is shining the light on the good old traditional carrot.

Carrots are rich in beta-carotene. In fact, that is what gives them that wonderful orange colour. It is converted, in the body, to vitamin A, which is needed for skin repair, the immune system, growth, development and eyesight to name just a few of its functions. The saying, "Eat carrots and you'll see in the dark" is not just an old wives' tale. Vitamin A is needed in the synthesis of the purple pigments in the retina, called rhodopsin, needed for night vision!

So let's spice us some carrots and enjoy the warmth and nutrients they give us.

Spicy Moroccan carrot salad - Serves 4

Ingredients;
1kg of carrots – grated (well washed)
80ml olive oil
1 onion – finely chopped
3 garlic cloves – crushed
2 medium green chilies finely chopped (optional)
1 spring onion – finely chopped
1/8 tsp ground cloves
¼ tsp ground ginger
½ tsp ground coriander
¾ tsp ground cinnamon
1 tsp sweet paprika
1 tsp ground cumin
1tbsp white wine vinegar
1tbsp chopped preserved lemon
40g fresh coriander – chopped (with extra for garnish)
120ml organic Greek or sheep's yoghurt - chilled
Salt and pepper (optional)

Method;
1) Sauté the onion for 12 mins in a little olive oil – medium heat.
2) Add all the ingredients except the yoghurt and coriander heat through for 4-5 mins. Season as desired.
3) Serve with a sprinkle of coriander and yoghurt.

I eat this dish with salads, curries, and cooked meats/fish or just as a snack if I'm feeling peckish! You can also throw in some almonds, pine nuts or raisins depending on your mood!

Say goodbye to those winter blues!


Read More / Comments »